Back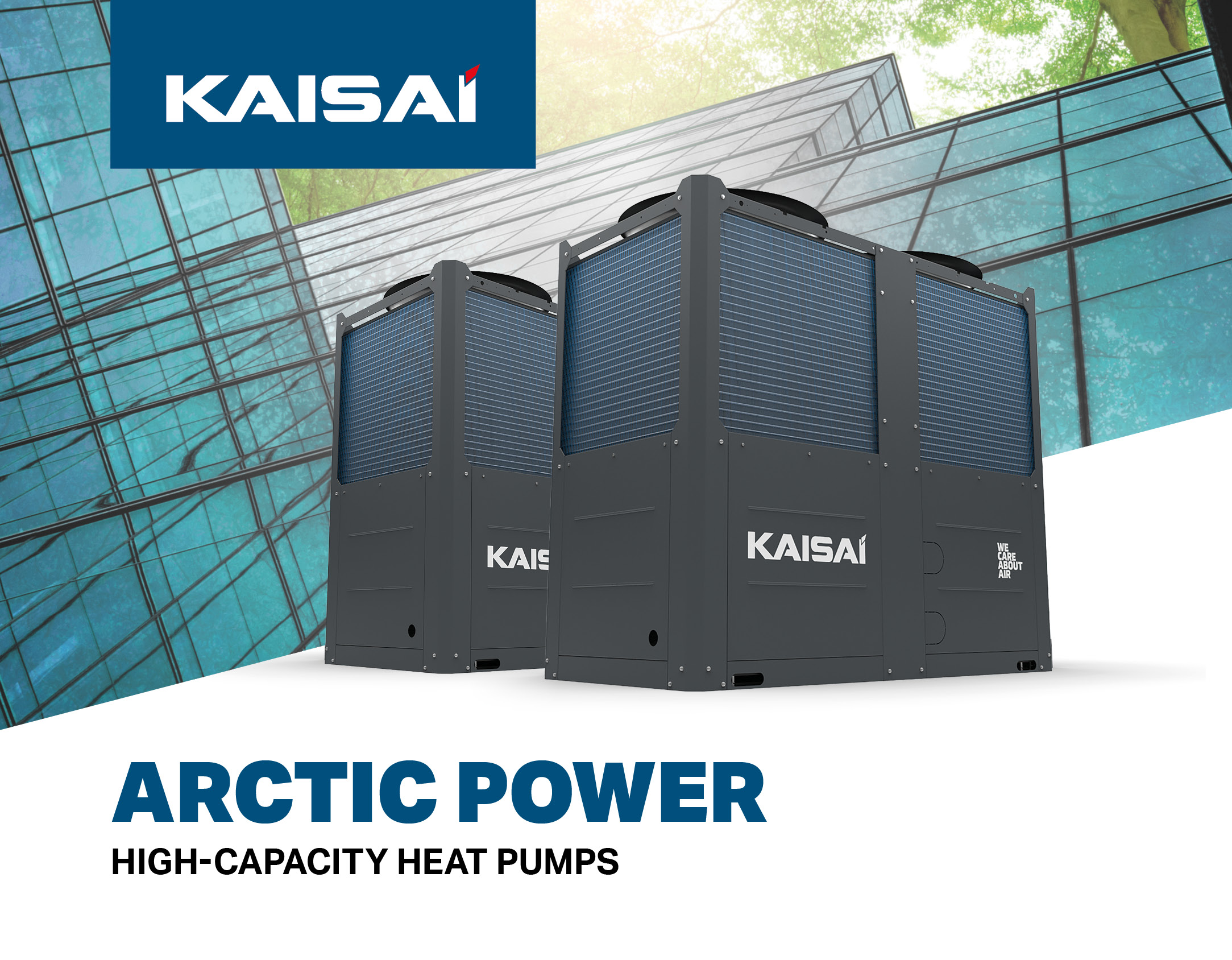 Arctic Power - a new product line from KAISAI
Arctic Power heat pumps with heating capacities of 65 and 110 kW are a new addition to KAISAI's range of air-to-water pumps with models designed for large residential, industrial, commercial and healthcare buildings.
The units are an ideal solution for new buildings or when modernizing existing installations, including those with traditional radiators. With the possibility of cascading up to 16 units, the total heating power is 1040 kW for a 65 kW pump and 1760 kW for a 110 kW pump. With the use of the BMS system, it is possible to connect up to 256 units.
The Arctic Power series offers the option of single-function operation in heating or cooling mode with hot water priority. It also offers a number of convenience features, including convenient control options and access levels.
The innovative EVI (optimized vapor injection) system used in Arctic Power pumps not only improves the unit's operating envelope, but also its heating capacity and efficiency, especially in lower outdoor temperature ranges (down to -25°C). Also noteworthy is the electronic microprocessor controller with display that allows full optimization of the unit's operation, viewing and configuration of operating parameters, as well as the ability to connect to the BMS via Modbus RTU.
For more information, please visit: