Kaisai DHW/Heating tank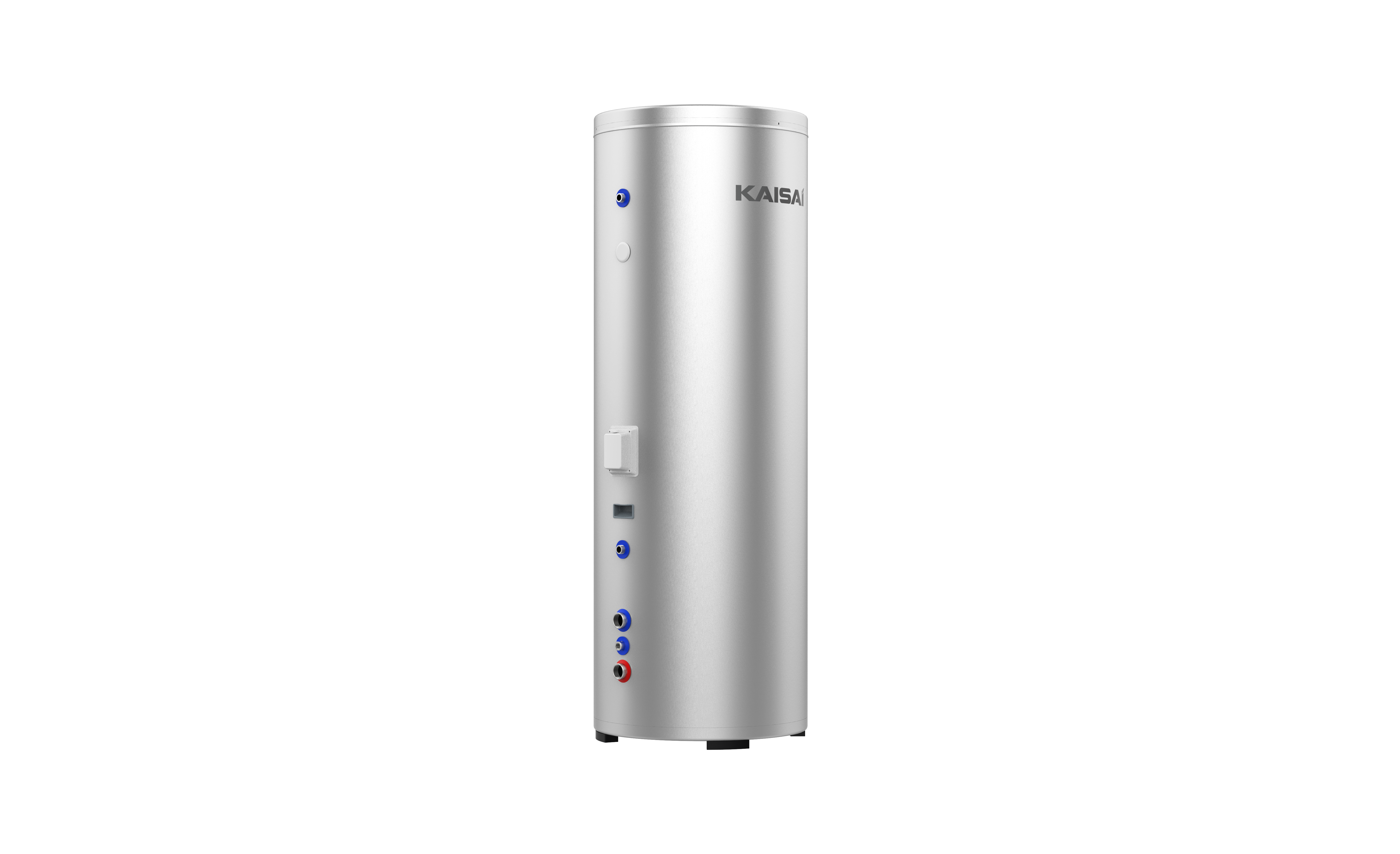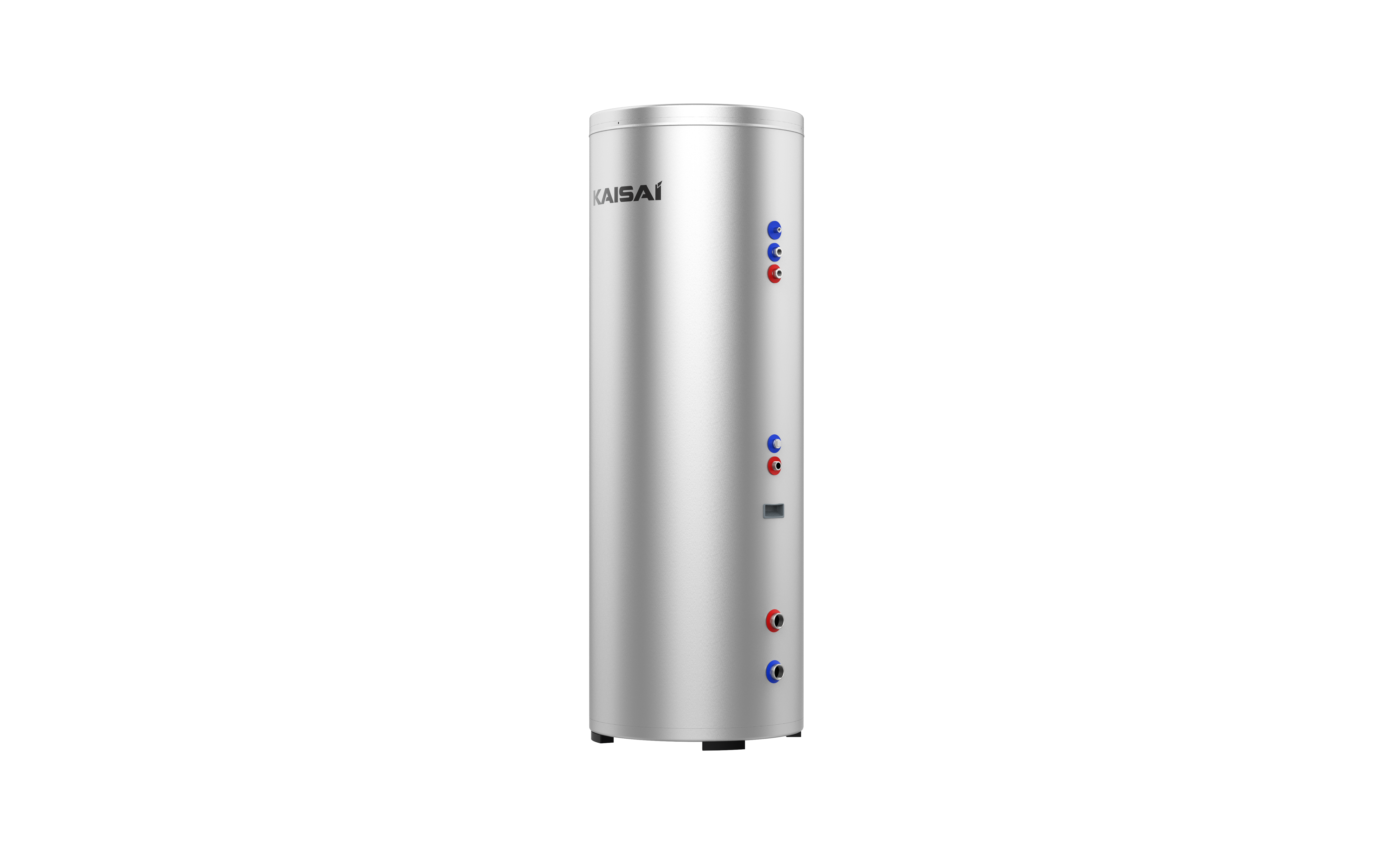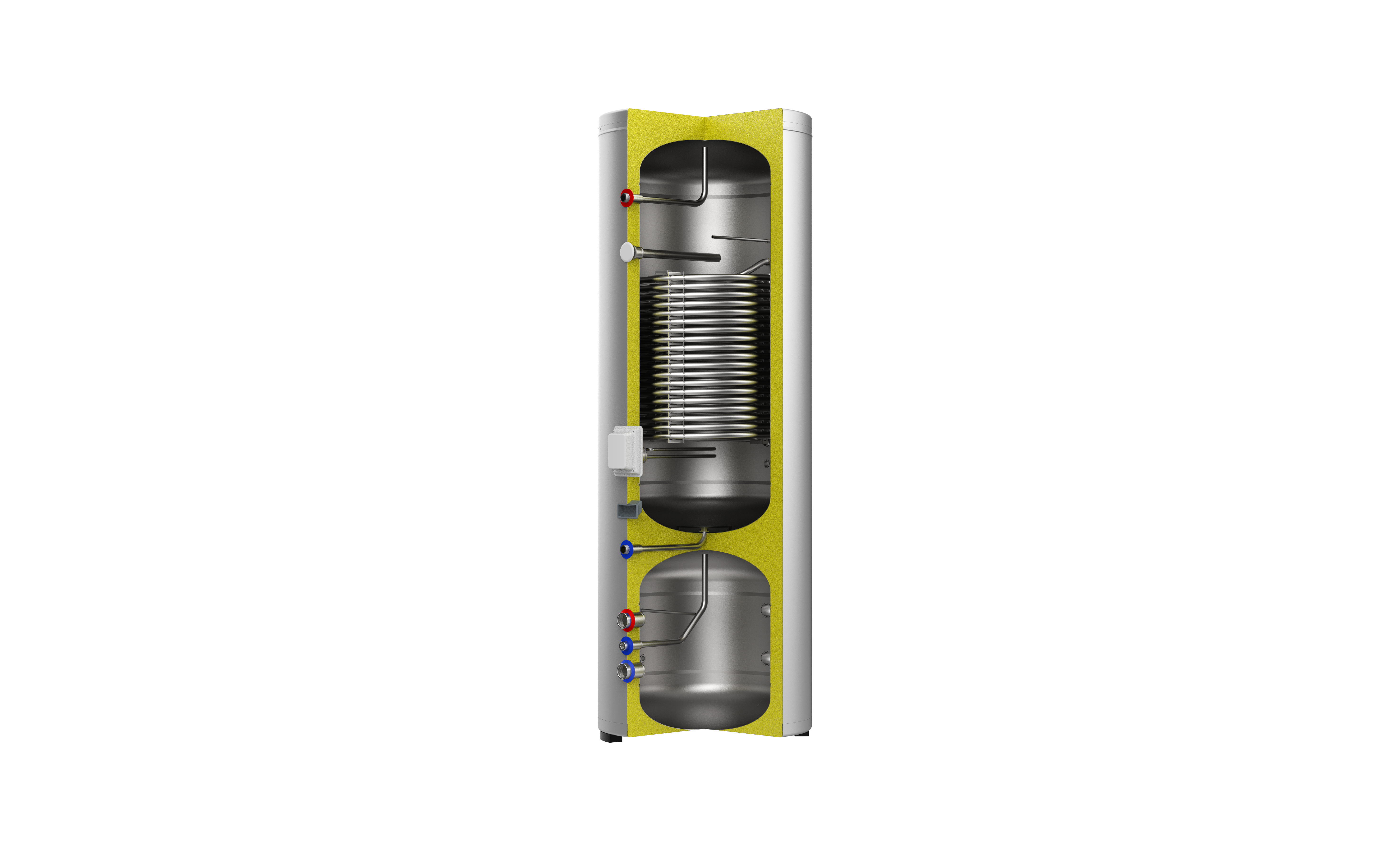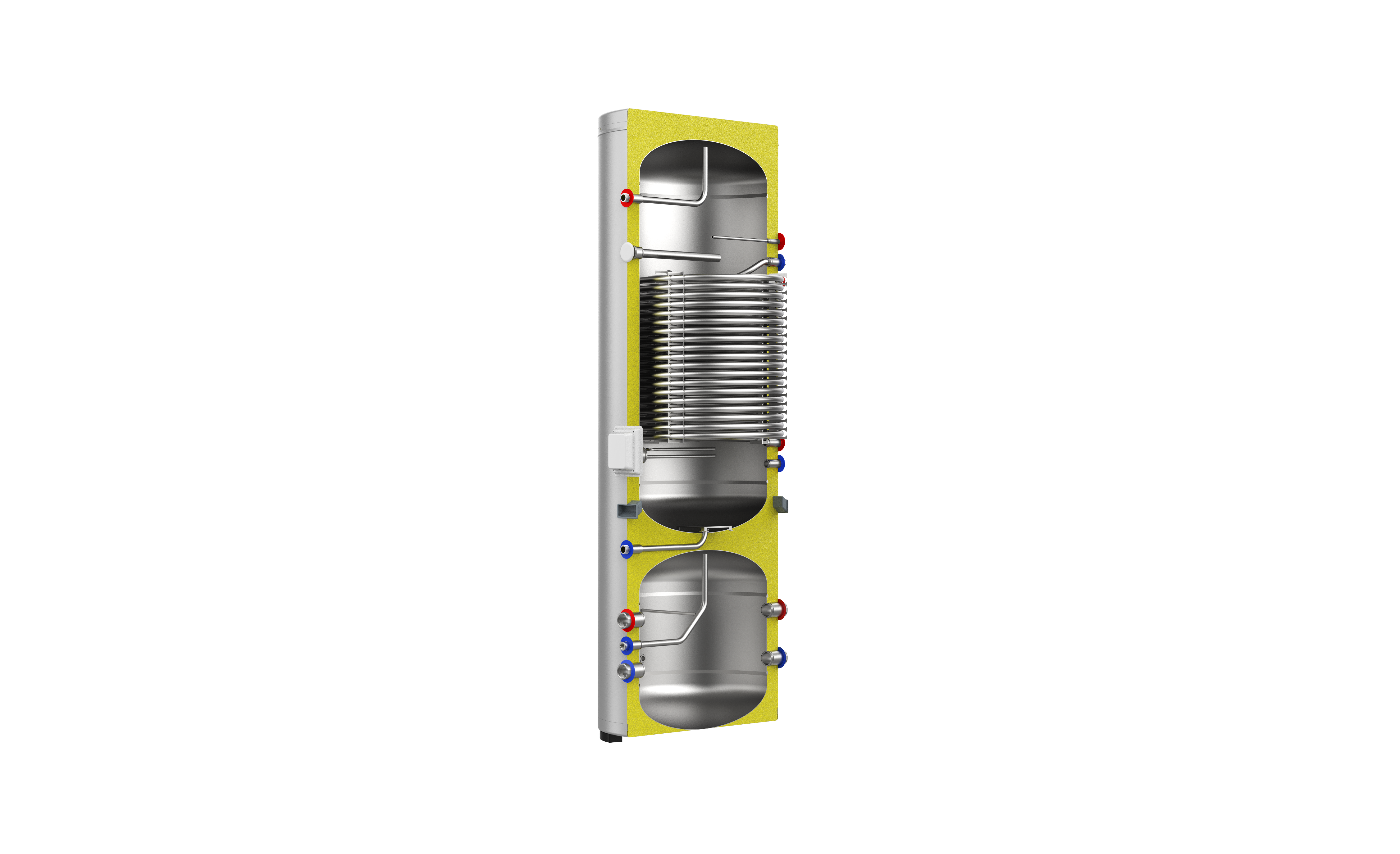 See more

For your home
Product description
Kaisai Eco Home tank is an innovative solution designed specifically for heat pumps, with both a domestic hot water tank and a buffer tank in a single housing.
The combination of tanks offers an optimal alternative to common solutions on the market. It saves space by using a compact design while maintaining functionality and essential performance. The Eco
Home tank will blend in perfectly with any type of system, whether newly designed or retrofitted.
The materials used help minimize heat loss and ensure durability and many years of operation. The connection ports for the system and the heat pump are located on both sides of the tank, ensuring convenient and easy installation.

An additional advantage of the DHW tank is the 3 kW electric heater included as standard.
Specifications
DHW tank including the coil made of 316 stainless steel
buffer tank made of 304 stainless steel
50 mm polyurethane insulation
3 kW electric heater included as standard
compact design
use in newly designed and modernized installations
Technical data
DHW tank actual capacity: 232 l
buffer tank actual capacity: 85 l
max. design water pressure: 10 Bar
max. tank design pressure: 3 Bar
continuous heating efficiency: 18,75/53,4 kW/l/min
coil surface: 2,8 m2
rated power of the electric heater: 3 kW
Check where to buy this product