Back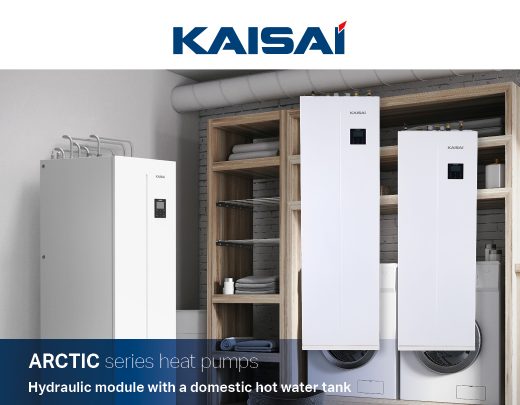 KAISAI SPLIT HEAT PUMPS WITH DOMESTIC HOT WATER TANK
A new model of hydraulic module with domestic hot water tank has been added to the range of KAISAI brand heat pumps, with two capacity variants: 190 and 240 l.
The unit is equipped with a built-in 3-way valve and booster heater, and its extremely compact design means that the footprint is only 0.36m².
The built-in controller allows the unit to be operated via WiFi, update software via USB and save pump settings to a portable memory stick. Corrosion protection of the tank is ensured by the use of stainless-steel SUS 316L.
Detailed information about the Arctic series can be found in the price list folder.