Unique features of Kaisai air conditioning units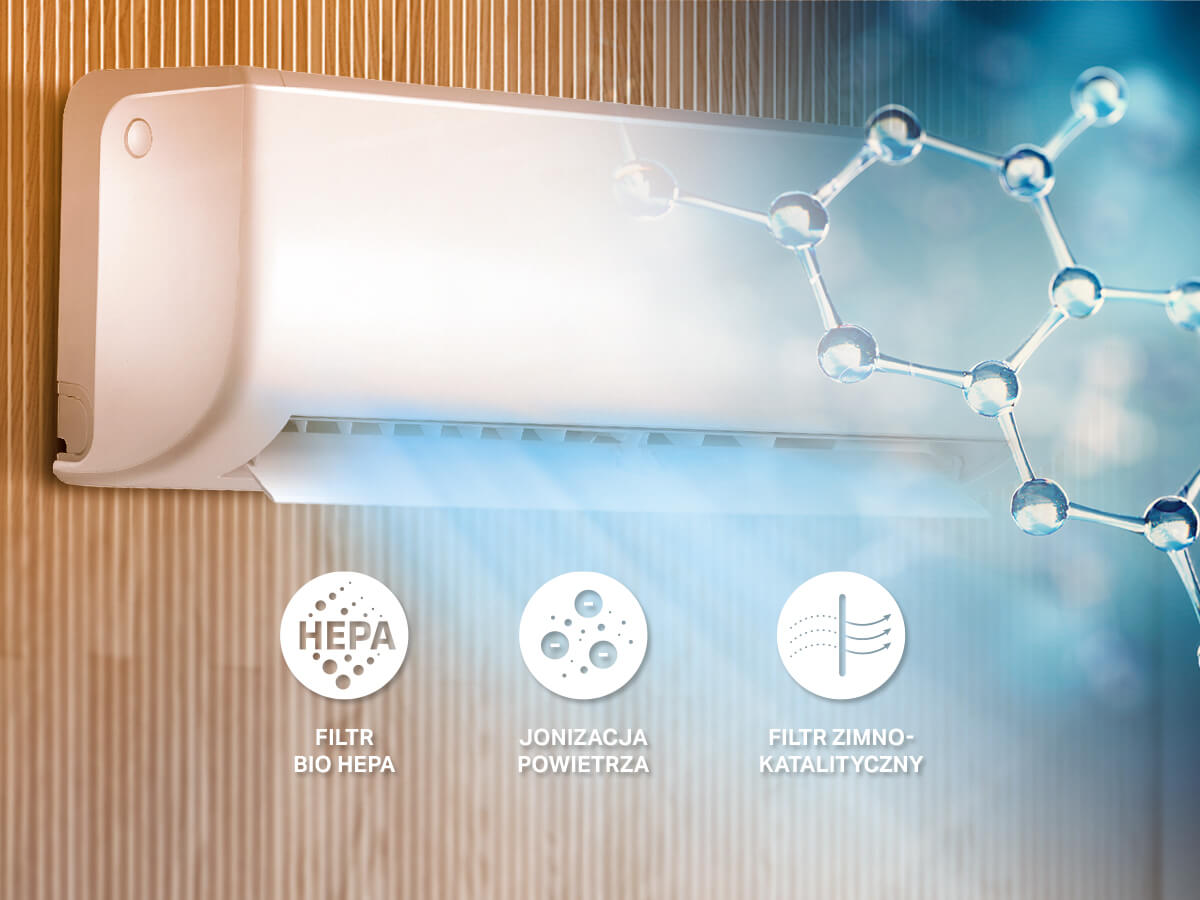 Technology for your health
Having the comfort and well-being of the users in mind, KAISAI air conditioners are equipped with a range of modern features and accessories effectively taking care of clean and healthy indoor air, in addition to providing just the right temperature. The air ionisation, self-cleaning of the internal exchanger or air sterilisation using a UV-C lamp functions allow you to enjoy the comfort of breathing clean air every day. Thanks to the use of BioHepa type, cold-catalytic filters containing silver ions or vitamin C, the conditioned air is free of dust particles, viruses and bacteria, positively influencing the health of the users.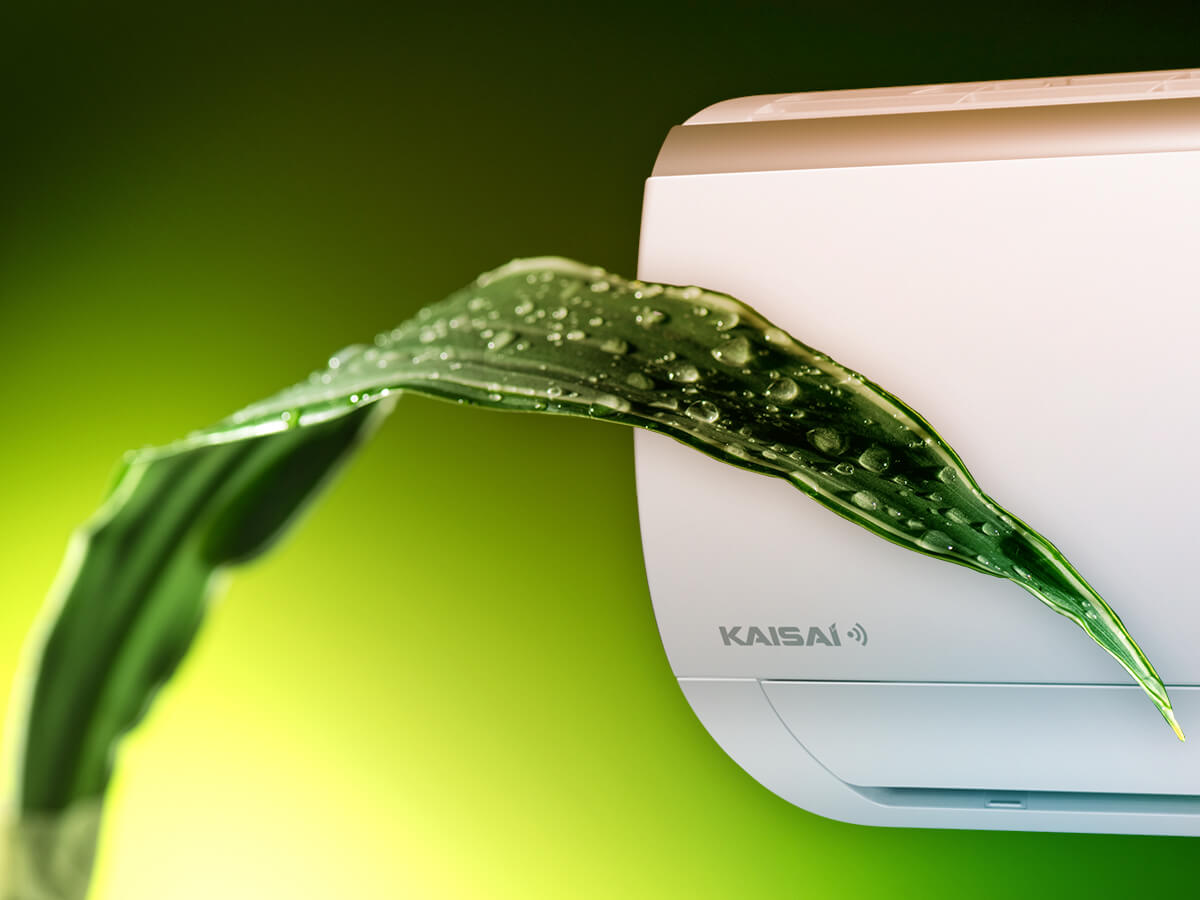 Ecology
Attention to environmental protection and energy efficiency of the equipment are among the basic principles of the KAISAI brand. The entire range of KAISAI air conditioners uses the environment-friendly R32 refrigerant with vastly improved environmental impact factors compared to its predecessor, R410A, and its increased efficiency means that the air conditioning system requires smaller quantities of the agent. An increasing number of models also work with the natural R290 refrigerant, characterised by a zero ODP factor, which means it has no negative impact on the ozone layer at all. Modern technology and high energy classes are a guarantee of low electricity consumption by the appliances offered by KAISAI.
Quality of workmanship
KAISAI air conditioners combine high quality workmanship and the use of innovative technological solutions in order to ensure reliable and efficient operation. The appliances are manufactured in the most advanced factories in the world, equipped with fully automated production lines. With the quality of the products in mind, they are subjected to specialised tests before leaving the factory, including checks their correct operation, and the continuous development of production technology guarantees constant improvement of their quality and functionality. All KAISAI appliances have all the required certificates and meet all the requirements of standards, directives and regulations of the European Union.