KAISAI ICE wall mounted air conditioners (KLW/KLB)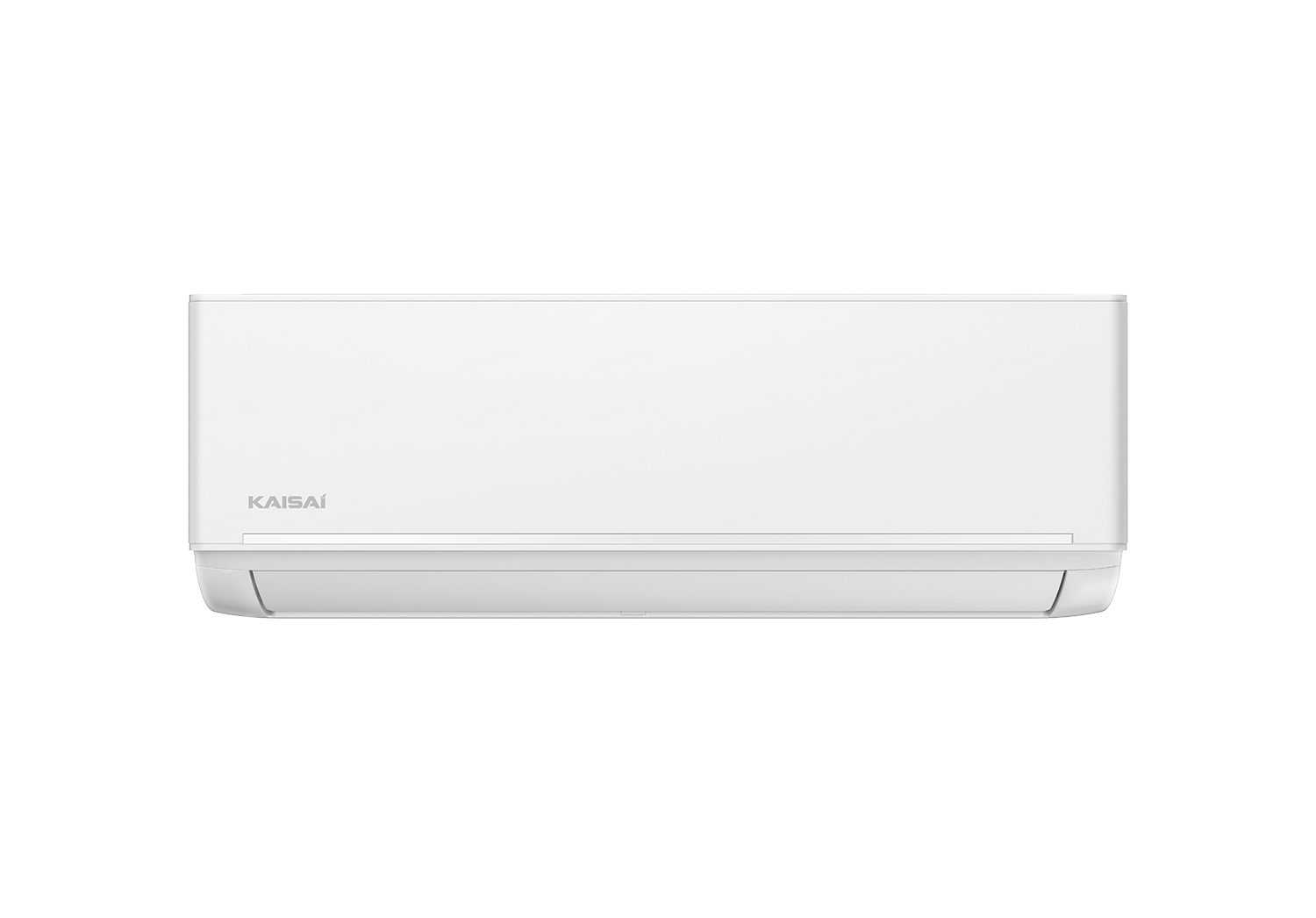 See more

For your home

For your apartment 

For the office 

For the hotel 
Product description
The Kaisai ICE wall air conditioner is a unit with a modern and stylish panel in white and black versions. In addition to the color scheme, it also features the highest energy efficiency class and a wide range of control options.
Kaisai ICE is equipped with a number of features that take care of the health and high comfort of the user. Air ionization eliminates dust mites, mold, bacteria and viruses from the environment, humidifies the air, and provides a pleasant feeling of freshness in the air-conditioned room. The purification function is further supported by a Bio-HEPA filter that traps dirt particles and microorganisms.
Convenient operation of the air conditioner is ensured by a standard WiFi module, which allows to control the operating parameters of the air conditioner 24 hours a day from any location, economical ECO and GEAR modes, and 3D air supply for optimal air circulation and even temperature distribution in the room.
Universal control capabilities are provided by the optional wired remote control and the central controller and BMS gateway connected via the MFB expansion board.
Specifications
Operating Mode: Auto, Cooling, Heating, Ventilation
High efficiency DC motor
Top energy efficiency class A+++ in cooling mode
High rating SEER: 8,8 and SCOP: 4,6
Air ionization
Bio HEPA filter
3D air flow
Eco and Gear mode
Compressor and condensate tray heater
Wired remote control (option)
Central controller (option)
Technical data
Average cooling capacity: 2,6 / 3,5 / 5,3 / 7,0 kW
Average heating capacity: 2,9 / 3,8 / 5,6 / 7,3 kW
DC Inverter Technology
Maximum pipe length: 25-50 m
Maximum height difference: 10-25 m
Refrigerant R32
Energy rating A+++/A+
Recommended cooling temperature range: -15~50°C
Recommended heating temperature range: -25~30°C
Files to download
ERP documents
Energy labels
Check where to buy this product