Back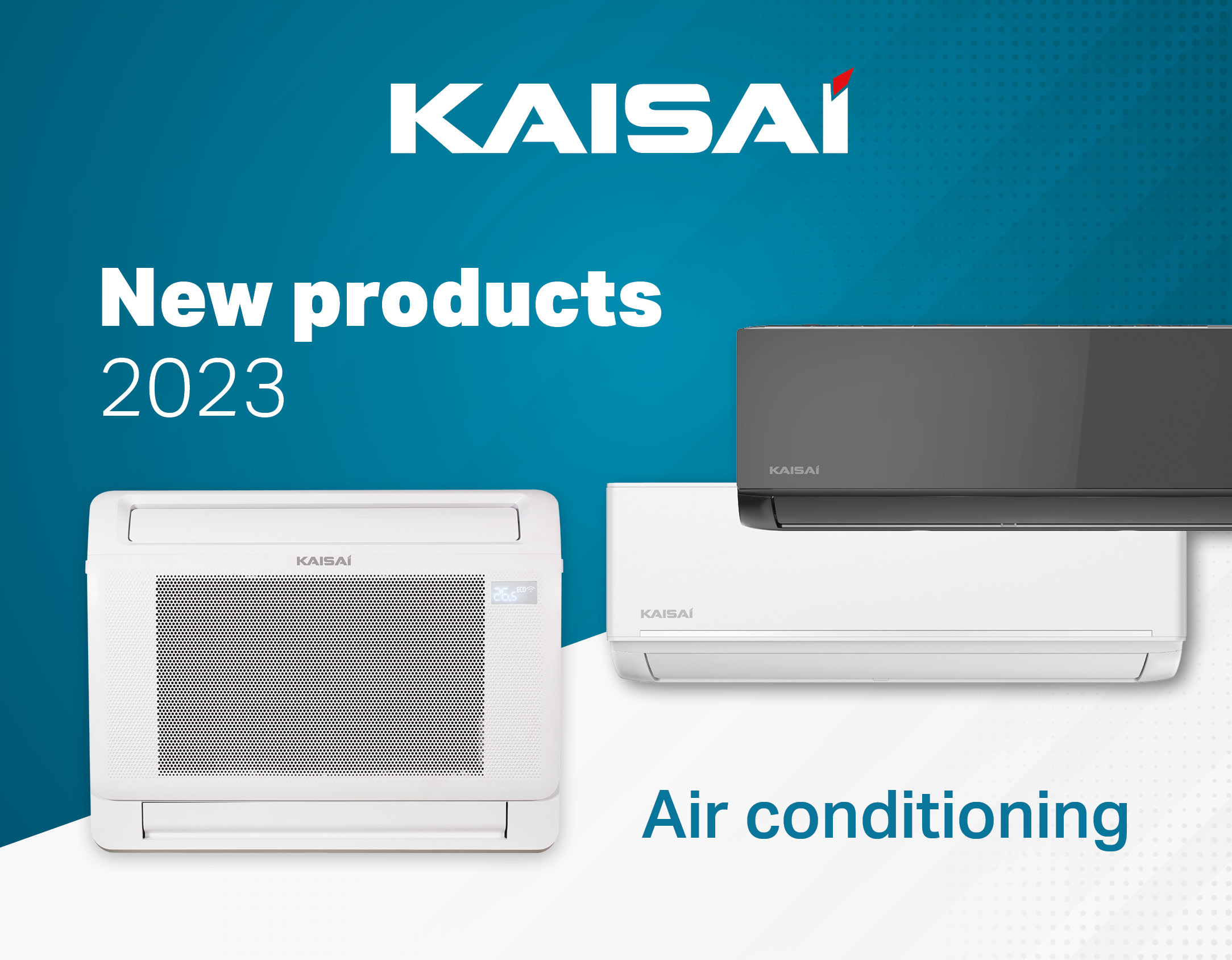 New air conditioners in Kaisai 2023 range
For the 2023 season, KAISAI has introduced two new products: another model of wall air conditioners and a new type of air conditioner - a console. Both products are an optimal combination of modern design and practical functionality, with which they fit perfectly into the concept of the brand's portfolio.
The Kaisai ICE air conditioner is another addition to the series of wall mounted units with a stylish panel in white and black versions. It also features the highest energy efficiency class A+++ in cooling mode and a wide range of control options.
The comfort of the air conditioner is ensured by a number of features, such as air ionization and Bio HEPA filter for effective air purification in the air-conditioned room, a WiFi module that allows you to control the operating parameters of the air conditioner from anywhere 24 hours a day, economical Eco and Gear modes, and universal control options via wireless remote control, wired remote control and central controller and BMS gateway.
The second new addition to the range – a console air conditioner - is a solution designed to be installed in the baseboard area, leaving free wall space. This model is particularly suitable for rooms where it is not possible to install wall units: in attics, rooms with sloping roofs and in recesses under windows.
Thanks to its design, the new type of air conditioner provides a wide possibility of air circulation in the room, while economy and comfort of use are ensured by Eco, Gear, constant heating at 8°C and smooth fan control functions, among others.
Please refer to the product sheets for detailed technical information: